How the love and dedication from the family can be fundamental to take care of the people with genodermatoses.
Sidney was born in Teresina, Piauí. During his gestation, the doctors said everything was normal. However, his mother, Leila, suffred from high blood pressure and had other symptoms of malaise. He ended up being born full of wounds on his legs and blisters on his forehead and mouth. The doctors, inexperienced, soon treated it as if they were other diseases, popularly known as "wildfire" and "infantile blisters".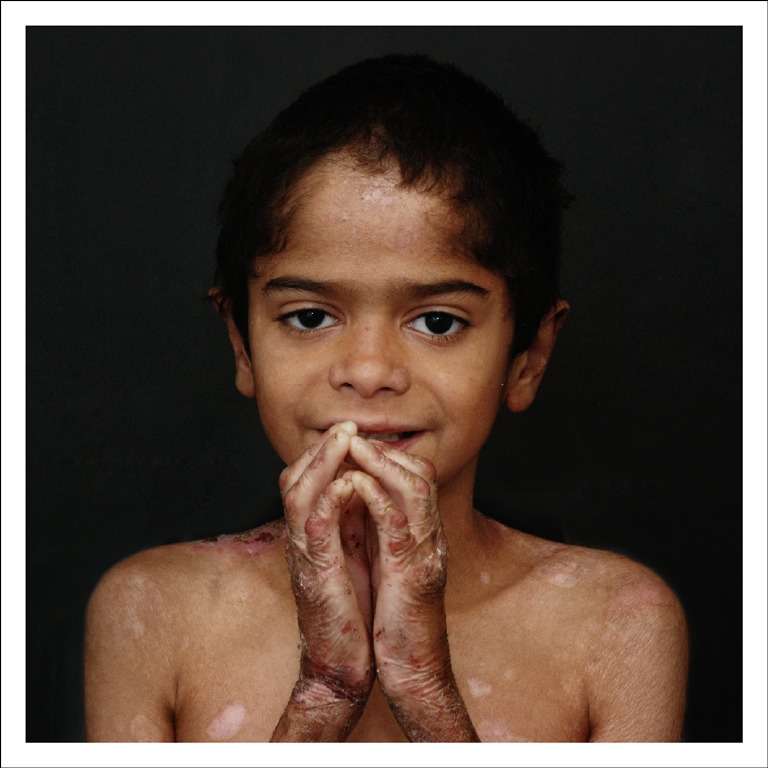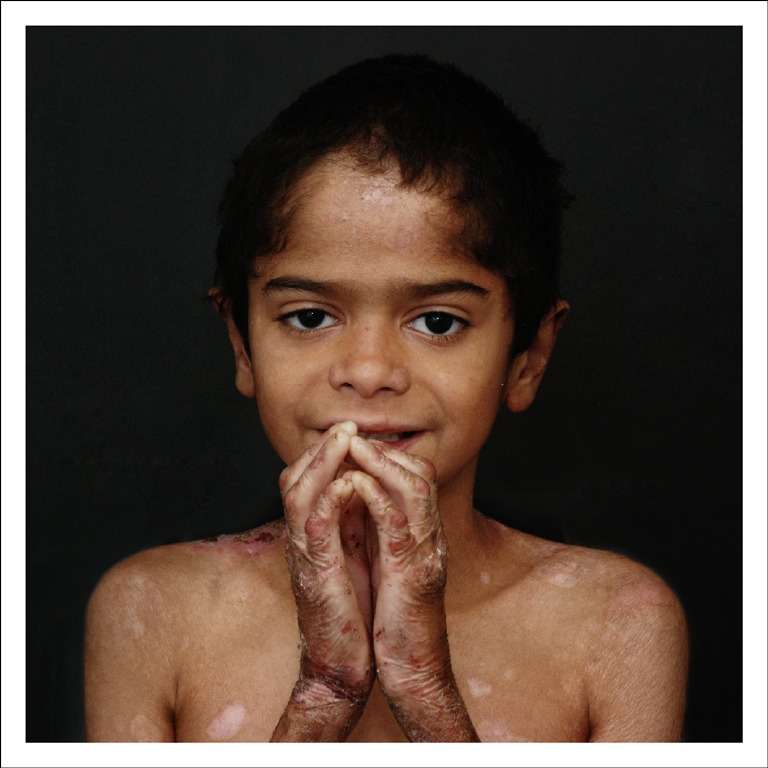 He was hospitalized for two months. And the disease began to progress. As the place was very precarious, when he was a year and a half old, Leila took her son to his father's home, in Sorocaba, in São Paulo. Even at the regional hospital, the doctors did not know which disease it was.
The diagnosis of dystrophic epidermolysis bullosa was only discovered after a biopsy, when Sidney has almost three. The doctor, who had naver taken care o a patient with that disease, was honest with Leila. She said she did not know how to treat it, but she committed herself to study it. And she sent Sidney to Hospital das Clínicas in São Paulo. There, she tested many ointments and dressings until she found what best suited his problem.
Today, at 15, the young man has a delicate routine, without much effort, trying to control his chronic anemia, which limits his growth. If he does not take care of himself, his movements may begin to atrophy. Therefore, the exercises taught by the physiontherapist have become essential, as well as the walks to the square near his home.
Perhaps if he had undergone proper treatment from the beginning, much suffering would have been spared. Hoswever, Leila prefers not to mourn the lost time. She is steady, doing everyrhing in her power to provide the necessary care her son demands. Her routine is tough. She is a cook, works at night – on a shift from 4 pm to 1 am (sometimes, eben later, depending on the movement of the day) – because she has no one to leave the child with. When his mother is working, Sidney stays with his two brothers.
Attending school is still a problem. The pains are recurring and there is not a person who can give him special attention in the classroom. While not returning to school, Sidney tries to spend his time on other activities. He wants to learn to play music on a keyboard. His dream is to become a forró singer.
One of these days, after seeing a scene in a soap opera in which a blind child finds out his biological parents rejected him and put him for adoption, Sidney turned to his mother and asked, "Why are there people who do not accept children with disabilities? You accepted me, didn't you? It has never crossed Leila's mind to give up. No difficulty shakes the persistent woman she is. "I have asked for strength and courage because I must keep on struggling", she says. Little by little, that determination infects Sidney, who lets out an outburst, "I do not want to depend on my mother very much. I want to be able to do things by myself. I have this disease, but I want to live like any other boy". Deep down, he knows he can.