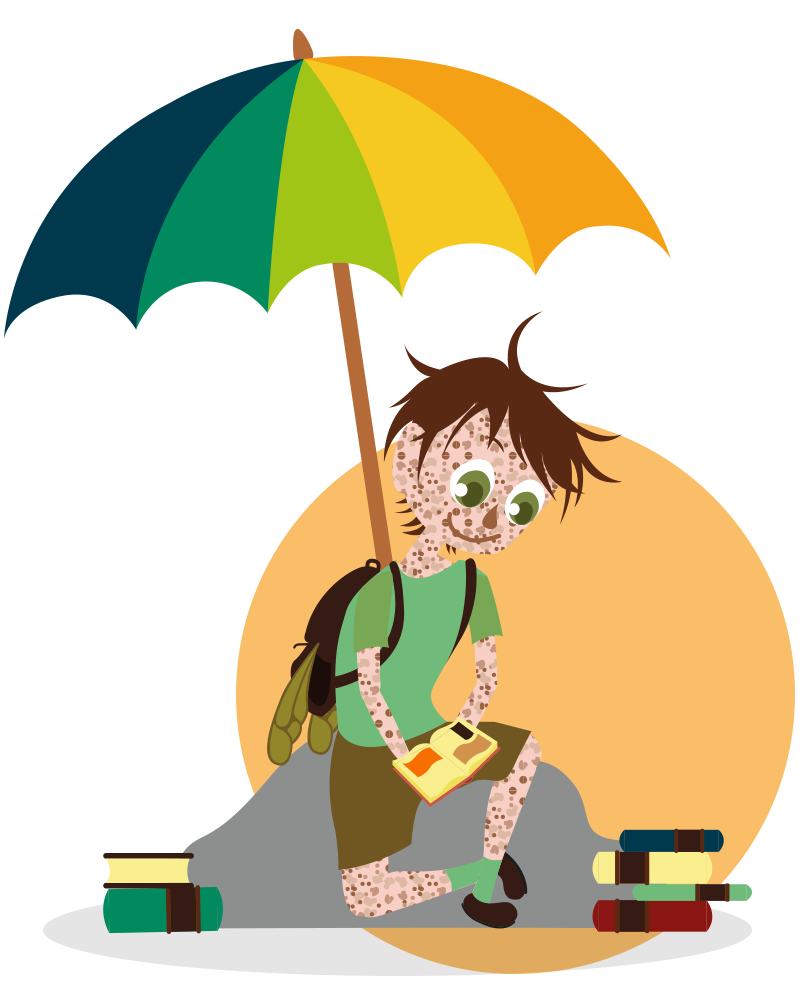 It consists of a group of hereditary, rare diseases, of genetically heterogeneous origin, and some different types are described according to the genetic mutation shown.
Most types occur through autosomal recessive inheritance and some mild forms have autosomal dominant inheritance.
It is characterized by defects in DNA repair, showing abnormal sunlight sensitivity, with the development of precancerous lesions and various types of skin cancers.
It is strongly recommended to avoid exposure to sunlight, as well as constantly using sunscreens with high protection against UVA and UVB radiation, wearing hats, long-sleeved clothing and glasses with ultraviolet light protection.
If available, the wearing of clothes made of fabrics with anti-ultraviolet protection is suggested.
Strict surveillance shall be promoted for tumors, which must be treated early through the usual therapeutic methods.